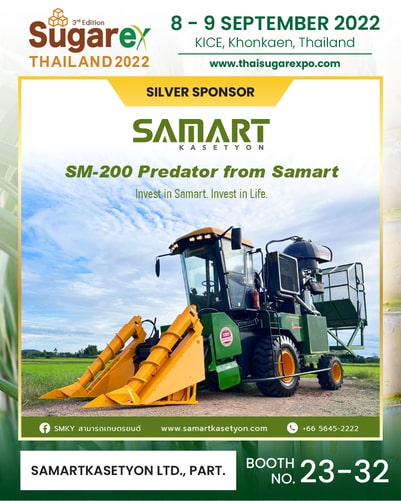 "SM200 Predator - the latest sugarcane harvester developed by Samart Kasetyon"
Typically, sugarcane harvesters are expensive and incur additional expenses. Moving huge machinery from one crop to another can be a financial load on sugarcane farmers and present them with difficulties. However, Samart Kasetyon can help solve these problems.

In Sugarex 2022, a trade and technology exhibition held in Khon Kaen, Samart Kasetyon Limited Partnership introduced SM-200 Predator, the latest sugarcane harvester, modernly developed by the Thai company. The term "Predator" represents its speed on both sugarcane fields and roads.